Triathlon Kids & Junior School
September 6, 2022 @ 8:00 am

-

December 31, 2023 @ 11:59 pm

€10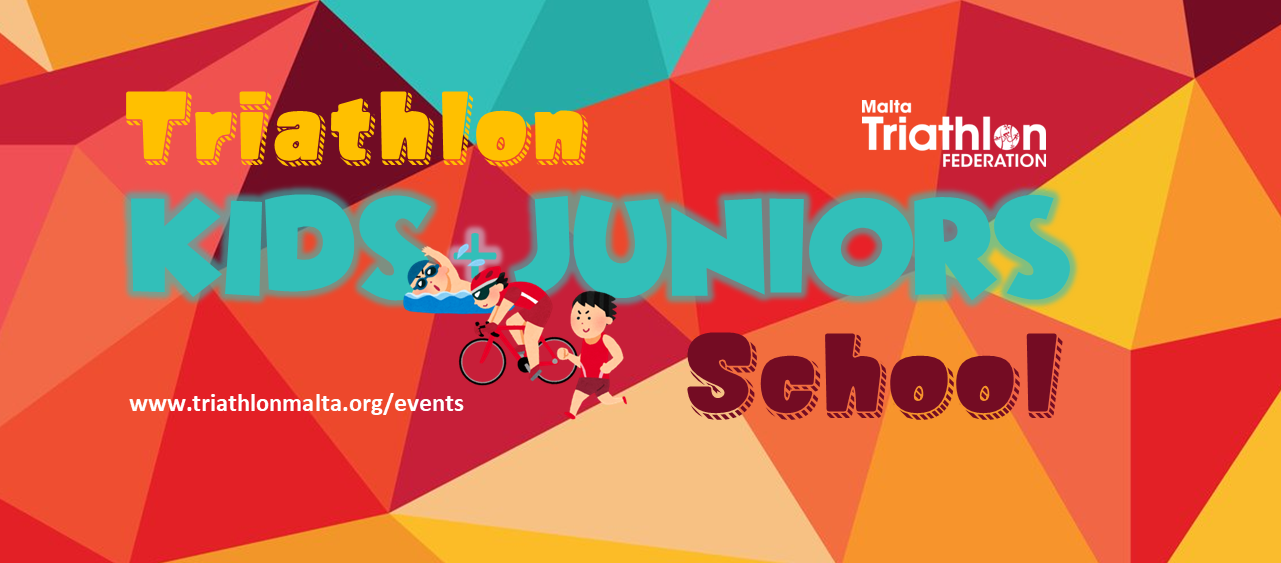 The Malta Triathlon Federation is proudly launching the Triathlon Kids & Juniors School. The Triathlon Kids and Juniors School will be composed of a series of 7 sessions spanning across the 2022/23 season and open for kids born 2003 onwards that tackle the FUNdamentals of Triathlon.
The Bike
The Run
The Swim
The Transitions
The Race
The Whole Triathlete
The TriFun Festival
The Malta Triathlon Federation Technical Advisors Bruno Mahsoudi and Jack Maitland will supervise the sessions with the support of local qualified coaches.
Sessions will be mainly organised on Saturday afternoons and are open to all Malta Triathlon Federation members.
The Triathlon Kids & Juniors School is an integral part of the MTF World Class Performance Pathway program, which has recently been presented to, and endorsed by European Triathlon, World Triathlon and the Malta Olympic Committee.
More information on the World Class Performance Pathway can be downloaded from the Malta Triathlon Federation Website.
One can apply for their kids to take part in the sessions by filling the application through the APPLY NOW button below.
Please make sure to follow the EVENT section of the Malta Triathlon Federation Facebook Page to update yourselves.
Payment : €10
APPLY NOW